Monday, 12 September 2022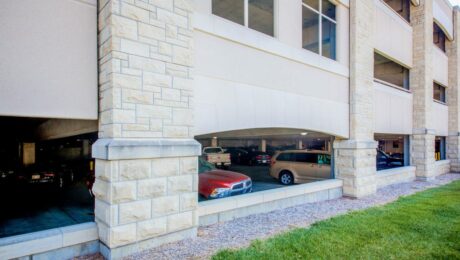 Ever drive along the ground level of a parking garage and think about just how much weight is above you?
Ever wonder what's holding it all up?
Sure there are those giant pillars on the sides and in the middle. But there's a lot of concrete going on between them with seemingly nothing supporting it.
You can thank prestressed concrete for your safety.
What is prestressed concrete?
Prestressed concrete is, well, exactly that. It's concrete and steel in which tension was induced long before any weight was put on it. It's often used in long-spanning projects such as bridges, tall buildings, and parking garages.
Why is prestressed concrete great for parking garages?
Space is a premium in parking garages, and the fewer of those huge beams the better. To ensure there are long spans of parking spots on all levels, using prestressed concrete ensures that the structure is strong and safe enough for the traffic that runs over it every day.
With prestressed concrete, high-strength steel tendons are placed between two abutments and stretched to 70 to 80 percent of their ultimate strength. Concrete is poured into molds around the tendons and allowed to cure.
Applying the initial compression allows the concrete to better handle the external loads that parking garage surfaces face.
Because many parking garages need to be as sleek and/or slender as possible, prestressed concrete is ideal because it has greater shear strength and fatigue resistance.
---
Before you start your next parking garage project, talk to us about prestressed concrete! You and everyone who uses the garage will be glad you did.